Gemina Court – Furnished and serviced apartments
We understand what it is like to be away from home, that is why our serviced apartments in Nairobi seek to provide the warmest and comfortable home-feel to our clients. Be it a stay with family or friends, a business trip or some vacation time, Gemina Court premier serviced apartments offers a cost effective array of options to choose from.
We have fifty-five units available in three, two and one-bedroomed apartments thus giving our clients an option to travel with family plus children, as singles, or as a couple as well. What we offer is an environment that makes it easy for our different clients to work, unwind, and enjoy uninterrupted time as they go about their daily activities. Whether you are looking for short or long term stay,in furnished apartments in Nairobi, we provide a wide choice of accommodation for you. We have been providing serviced apartments in Nairobi to guests for more than 25 years.
Our furnished apartments in Nairobi  are centrally located
Located at the heart of Nairobi's Kilimani area- which is just a few minutes from the Central Business District, makes it a prime location for our clients to reach us easily as a friendly neighbourhood opens you up to the area while you make your way to our serene gated community.
There is also an easy access to various amenities from the apartments; a fresh-market area which is at a walking distance selling fruit, groceries and fruit cocktails as well, nearby coffee shops where one can choose to drive or take a walk to, a shopping centre along Argwings Kodhek Road, an African Cuisine restaurant where you can enjoy tasty Kenyan meals, supermarkets, banks, a nail studio, salon and spa for your beauty and lifestyle needs and not forgetting an option for the nightlife crowd with some hot spots also along Argwings Kodhek Road.
Gemina court serviced apartments simply provide a calm hideout away from the chaos and hustle and bustle of modern life while also giving our clients the option of experiencing the amazing outdoor life Nairobi has to offer, as a result of the imitable location.
The Serviced apartments and amenities
As a resident, you have the freedom to: choose your own meal times- this is especially beneficial to a family with young ones, use the services in our laundry room or utilise the clothes line area where you can opt to hand wash your clothes, a borehole to ensure that water is always available and you can also hire a chef to come cook in your kitchen if you prefer outside catering. There is also a residential swimming pool.
For guests coming in with children: there is a playground area where you can bask in the sun and unwind, a swing set where kids can play and have fun, provision of baby cots on request for those with infants, an option of bringing in a nanny to give care to your young ones and getting twin beds set in your three-bedroom apartment instead of a double bed to allow for a more comfortable accommodation to the kids.
You will also get to experience our excellent house-keeping services, private telephone lines,
Wi-Fi network and your own TV-set to catch up on some shows not forgetting our 24/7 reception service. We are here to make sure that that little attention to details makes you feel at home.
The ambiance, privacy and safety is of stellar capacity and will leave you wanting to book a stay with us for your next trip.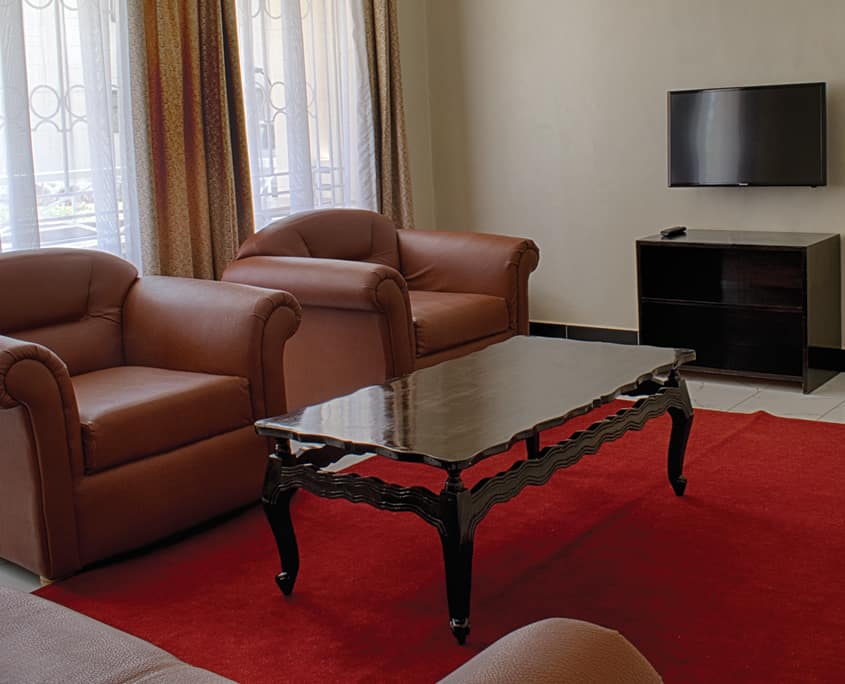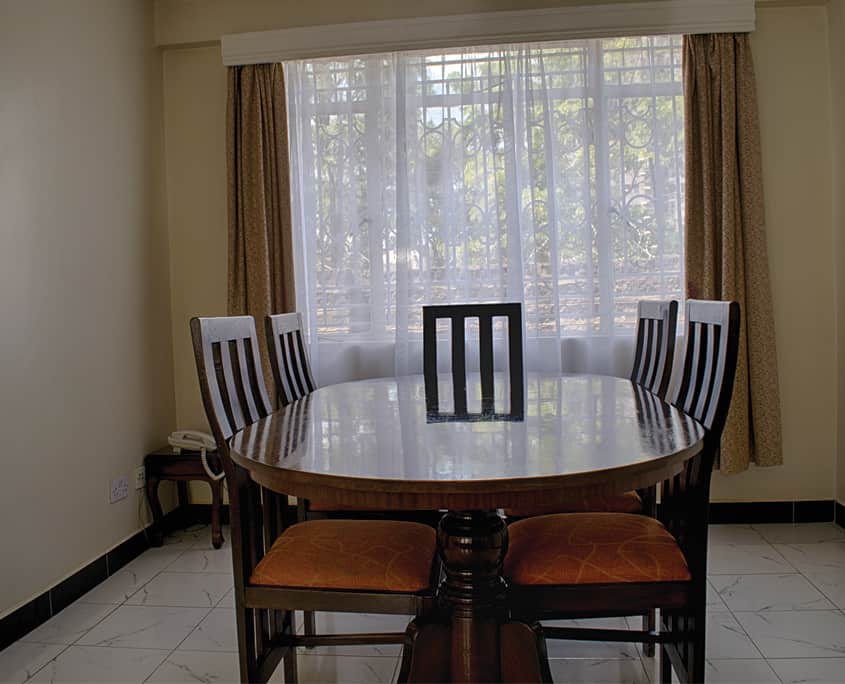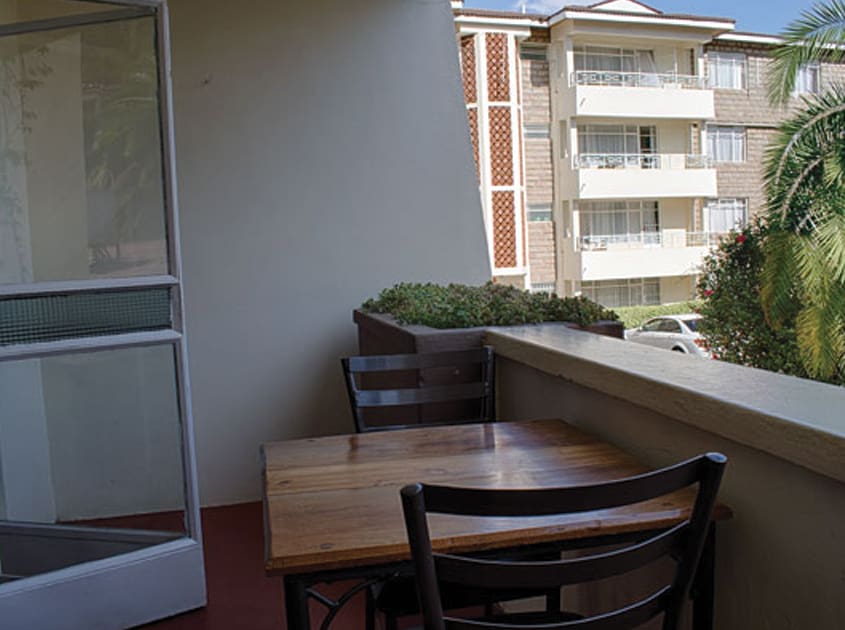 Whether you are in Nairobi for a few days or weeks, for business, leisure, visiting family, relocation or other reasons, our short stay accommodation would be suitable for you.
Our serviced apartments in Nairobi, Kilimani, offer you the privacy, security and home away from home ambiance. You will almost certainly enjoy staying at our apartments in Kilimani.
If your stay in the city involves employee relocation, an extended business stay or personal reasons, our spacious serviced and fully furnished apartments in Nairobi will definitely provide the space and flexibility that you need. We make your relocation as seamless as possible.
Our Serviced Apartments in Nairobi
To me this place is my home, I love everything. Thanks a lot to all the staff. Above all they are wonderful.
We had a very pleasant and certainly comfortable stay and would recommend it to anyone.
Excellent, love the place. My best serviced apartments in Nairobi

Very comfortable and convenient. Apartments had everything we needed. Best serviced apartments in Nairobi
We had kids, so the apartment was very perfect for us because of the compound.
Awesome furnished apartments in Nairobi.
A good stay in a good, quiet environment.
During our stay we found ourselves home away from home. I have always referred friends to your apartments.
Excellent as usual that is why I return often.
Helpful, professional, polite and friendly staff.
Very good. It's nice to be able to stay here during our visit to Kenya especially because the apartments are very spacious.
Fantastic holiday home. Highly recommended.
Had a lovely time. Felt very safe because security is good. Thank you.